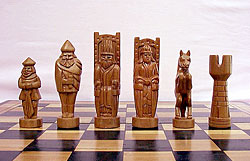 We are also able to offer
customised sets if required.

The chess sets which are made by us is unusual chess which could be found in every corner of a town, but we made with the very much special design of chess. In making the chess we use only the best wood like teak, mahogany, etc.

Please contact us if you have any questions,
we are welcome to answer all your questions :


ABC-CHESS.COM


Email : mail